Global Exchanges
International Doctoral Workshops and Exchanges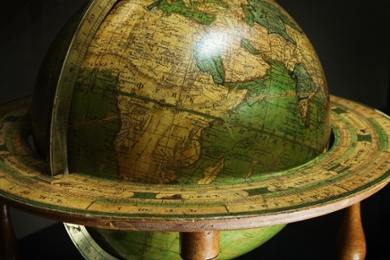 CHS organizes international workshops and exchanges. Competitively selected NU graduate students across subfields of the History Department meet with their peers in or from other parts of  the world, network, compare notes on the state of the profession, and engage in discussions of their research during an intensive two-day workshop. The Center has organized workshops at peer institutions in Galway, Ireland; Munich, Germany; Cambridge, UK; Sestri Levante, Italy; Rio de Janeiro, Brazil; Prague, the Czech Republic; Trinity College Dublin; the American Academy in Rome; Warsaw, Poland, and Istanbul, Turkey. A group from Trinity College Dublin came to Evanston for a workshop in 2010. In 2013 an agreement with the Institute of Historical Research in London resulted in an exchange between paired doctoral students from NU and British universities, with a trip for 7 NU students to London during Spring break, and a weeklong stay of their British counterparts in Evanston taking part in Center activities.
At present we have two annual global graduate exchanges—with the School of History at QUEEN MARY UNIVERSITY of LONDON (QMUL) and the Department of History at the UNIVERSITY of HONG KONG (HKU).
2020-21 Global Graduate Exchanges with QMUL and HKU
For now the CCHS global graduate exchanges have been suspended due to the pandemic.
---
2019-20 Global Graduate Exchanges with QMUL and HKU
Due to the coronavirus pandemic March 2020 travel to London to take part in a conference at QMUL was initially postponed to mid-September, then canceled. Hong Kong University has cancelled its annual May History Symposium and so the 2019-20 exchange will not happen.
---
2018-19 Global Graduate Exchanges with QMUL and HKU
In Spring 2019 a group from QMUL and one from HKU will come to Northwestern to take part in the April 12 conference on "Walls and Bridges: Migration and Its Histories" and other Center events.
---
2017-18
In 2018 a group of three graduate students and Professor John Carroll traveled from the University of Hong Kong to Evanston to engage in CCHS activities and participate in our April 20 graduate conference on "Resistance in History."
A group of NU History grads and faculty went to London the week of March 11-18 (Winter quarter Reading Week) met with QMUL peers and take part in the March 15 graduate conference on "Separation and Separatism." Yuri Doolan, Brian Forman, Andrea Rosengarten, and Guangshuo Yang presented papers at the conference, while Michelle Bezark and Andrea Christmas chaired panels at the conference and conducted research in London archives. Professor Sarah Maza, who accompanied the group, gave a talk at QMUL on historians' use of childhood in their work.
A group traveled to Hong Kong for the annual HKU History Spring Symposium on Modern Asian History in early May: Yuri Doolan, Lois Hao, Norman Joshua, and Melody Tse Yin Shum, with Prof. Haydon Cherry.
---
For more on PAST INTERNATIONAL WORKSHOPS, click here. Back to top