POSTDOCTORAL FELLOWS
2020-21 CHABRAJA POSTDOCTORAL FELLOWS
William FITZSIMONS—2020 dissertation on "Power without a Center: Age, Mobility, and Political Institutions in the Grasslands of East Africa, c. 500 BCE-1800 CE"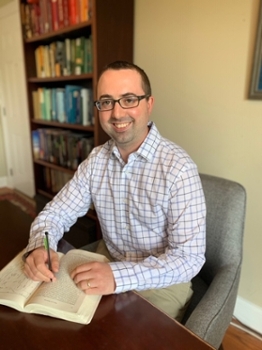 Will is a historian of Africa. His research utilizes a broad range of sources—primarily historical linguistics, but also oral traditions, archival documents, paleoclimatic data, archaeology—to reconstruct the historical development of decentralized political institutions in eastern Africa over the past two millennia. His current project examines how the linguistic ancestors of Ateker-speaking populations living in today's Uganda-Kenya-Ethiopia-South Sudan borderlands responded to historical climate change by innovating geographically-dispersed decentralized governance structures, migrating into new regions, and incorporating immigrant communities. William is looking forward to teaching  a seminar on "War and Peace in African History" in the spring of 2021.
With a BA in history and philosophy from Union College,  an MA in history from Tufts University and a PhD in history from Northwestern University, Will has received numerous grants for his research in East Africa, including the Social Science Research Council's International Dissertation Research Fellowship. Last year he was a Quinn Fellow at the CCHS, so his involvement with the Center is of long standing.
Laura McCOY—2020 dissertation: "In Distress: Family and a Marketplace of Feeling in the Early American Republic"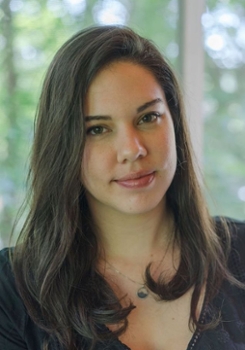 Laura is a historian of gender, family, emotions, and capitalism in early America. She was previously a T.H. Breen Graduate Fellow at the Center, and is excited to return as a Postdoctoral Fellow for the 2020-2021 academic year. Her first book project, A Marketplace of Feeling in the Early American Republic, documents the centrality of emotion (as well as racial and gendered power) to the expanding American economy in the first half of the nineteenth century.  Laura was a T.H. Breen Fellow last year at the Center. This Fall she's teaching a class on "All in a Day's Work: Gender and Work in Early America" for the History Department.
---
2019-20 CHABRAJA POSTDOCTORAL FELLOWS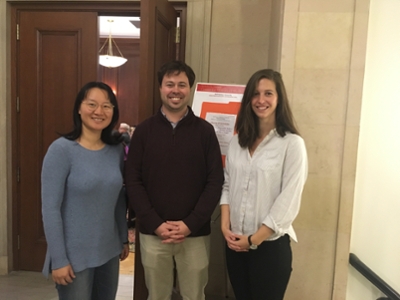 Jessica Biddlestone is a historian of modern France. She was a T.H. Breen Graduate Fellow at the Center last year, and has returned as a Chabraja Postdoctoral Fellow after completing her dissertation. Her book project, Empire of Ruins: France in Roman Africa, 1830-1900, examines how the Roman precedent informed French imperialism in Algeria and Tunisia in the nineteenth century. It argues that study and use of Roman ruins not only played an important role in the development of French imperial practice, but also shaped the creation of knowledge about Roman Africa. This spring, she'll be teaching a first-year seminar focusing on Modern French history.
Ryan Burns is a historian of early modern Britain and Europe with a particular interest in religious conflict and empire.  His book project, The Demand for Tears: Catholics, Conformity and Conversion in Early Modern Scotland examines the infliction of public shame in Protestant Scotland as a means to achieve total religious uniformity.  In the winter quarter he will teach a survey course on the history of the Caribbean.  
CHABRAJA POSTDOCTORAL FELLOW in PUBLIC SERVICE
Teng LI—2019 dissertation on "Chinese Judiciary at the Crossroads: Property Laws, Policies, and Courts in Taiwan and Manchuria, 1945–1953"—working at the American Bar Foundation: http://www.americanbarfoundation.org (Mapping Chinese Courts, 1996-Present)
Teng is a historian of early modern and modern East Asia and a lawyer educated by Chinese and American law schools. Her research interests include postcolonial state-building, rule of law, and property law. Looking at the flow of lands in Taiwan and Manchuria after the end of Japanese colonial rule, her work finds that what set the trajectories of courts apart was whether the new governments tolerated professional elements in the administration of justice. Her postdoctoral fellowship is at American Bar Foundation, where she works with Professor Terence Halliday and produces digital maps to show the growth of local courts in China through the twentieth century. This project will pave the way for further historical, legal, and sociological studies on the relations between legal institutions and the development of the rule of law.
---
2018-19 CHABRAJA POSTDOCTORAL FELLOWS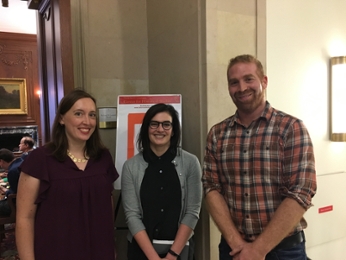 Alex HOBSON (2017-18: School of the Art Institute of Chicago)—2017 dissertation: "Chains of Vengeance: The United States and Anti-Imperialism in the Middle East, 1967-2001"
Alex Hobson is a scholar of the United States and the Middle East who specializes in violence, culture, and politics. His book project, entitled "Chains of Vengeance: the United States, the Middle East, and the Making of the Long War on Terrorism, 1967-2001," asks how the unending war between the United States and its Middle Eastern antagonists started and why it persisted. It contends that the answer had as much to do with performance and the construction of emotions as it did with international relations. It uses multi-lingual and multi-archival research in Lebanon, Jordan, Egypt, Great Britain, and the United States to illustrate how all sides took part in this production of transnational violence. As a Chabraja Center Postdoctoral Fellow, Alex will teach the Global History of Terrorism course for Northwestern's history department in Spring 2019.
Alexandra THOMAS (NU)—2018 dissertation: "Reason of State and the Politics of Botero, Campanella, and Sarpi in the Waning of the Renaissance"
This year Alexandra is working on revising her book manuscript, tentatively entitled "A Just Argument for War: Fear and Political Thought in Italy during the Catholic Reformation." She is also writing an article on Machiavelli and Giovanni Botero. In the spring, Alexandra will teach a first-year seminar on Muslim-Christian relations during the medieval and early modern periods—this course will explore the interactions of Muslims and Christians around the Mediterranean ranging from the time of the Crusades to the Ottoman Empire.
 New CHABRAJA POSTDOCTORAL FELLOW in PUBLIC SERVICE
Beth is a historian of Nazi Germany and the Holocaust. Her research has been supported by the Jack, Joseph and Morton Mandel Center for Advanced Holocaust Studies at the United States Memorial Museum, the Chabraja Center for Historical Studies, the Crown Family Center for Jewish and Israel Studies, and the Auschwitz Jewish Center. Her postdoctoral fellowship is at Unsilence: http://www.unsilence.org/, a Chicago-based nonprofit organization that develops educational resources and curricula about human rights and histories of oppression. Here Beth is working to expand and deepen Unsilence's Holocaust-education content and programming, while also developing a new interactive educational feature. 
---
Back to top