2009-2010 Global Exchanges
CHS International Doctoral Workshop on GLOBAL HISTORY--in collaboration with Cambridge University--in Cambridge, England
October 23-24, 2009---"The Impact of Global History on the Profession"
Participants selected to go to Cambridge:
Genevieve CARLTON--"A Fifteenth-Century Global History";
William CAVERT--"Toward the Fossil-Fueled City: Coal, Smoke, and Society in London 1550-1750";
Darcy HEURING--"Reconciling the Global and the Local: Modern Colonial Jamaica in Global Perspective";
Meghan ROBERTS--Thinking Globally But Writing Locally: Studying the French Enlightenment in the Age of Global History";
Strother ROBERTS--"The Transnational 'Eskimo': A Case Study in Globalizing the Study of Race."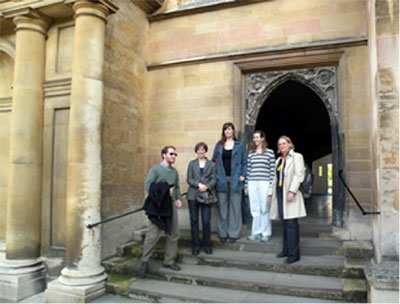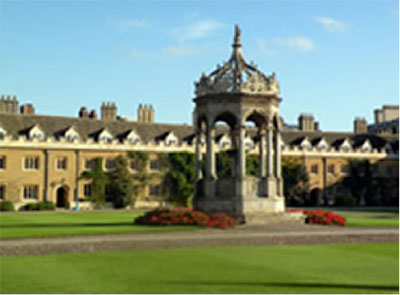 ---
CHS International Doctoral workshop on VIOLENCE AND EMPIRE
—in collaboration with Trinity College Dublin—at NU in Evanston (May 4-7, 2010)

The second international workshop took place in EVANSTON. The event was co-hosted by Professor Jane Ohlmeyer of Trinity College Dublin, a leading scholar of the Early Modern period who has done extensive research on the Irish rebellion of 1641, and who also gave a formal CHS lunch lecture on May 6. Professor Ohlmeyer brought eight of Trinity's best graduate students to Northwestern University to discuss Violence and Empire.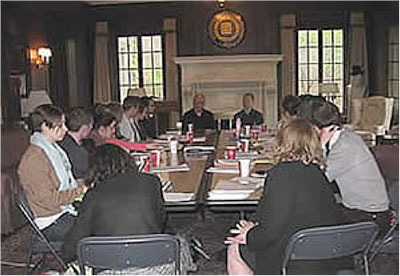 NU Participants:
Stefanie BATOR, "Violence , Benevolence, and U.S. Imperialism in the Philippines 1914-1946"
Neal T. DUGREE, "Miantonomi's Death Sentence and the Violent Roots of New England Identity"
Ashley JOHNSON, "The Voice of the Church: American Catholic Identity and Wars with Spain, 1898-1936"
Theresa KEELEY, "Reagan's Catholic Empire: The U.S. in Central America"
Azeta KOLA, "Between Venice and the Ottomans: Littoral Albanian Cities under the Venetian Empire"
Michael MARTOCCIO, "Failed Empires or Failed States? Using Revolt to Decode Empire Building and State Formations in the Early modern Mediterranean"
Ian SAXINE, "Abandoned by Empire: Vigilante Capitalism and Violence in Maine, 1713-1763"

Rachel Heeter SMITH, "Making Their Voices Heard: Irish Retributive Violence and Creating Space in the 18th Century" (joining us from U of Illinois, Urbana Champaign)
Irish participants:
Sean BRADY, "The Sicilian Province of Catania between imperial gateway and internal enemy, 1911-1915"
Stephen CARROLL, "Martial law, property rights and the British colonial experience (in Ireland)"
Sarah Ann FRANK, Colonial prisoners of war and Vichy France: experiences and policies 1939-42
Caitlin HIGGINS NI CHINNEIDE, "Violence and empire under the commonwealth and protectorate regimes 1649-1660"
Tomas IRISH, "Empires of knowledge? Germany, France and the academic scramble for America, 1905-1929"
Lean NI CHLEIRIGH, "Diverging attitudes towards the Byzantine Emperor and his subjects in two Latin chronicles of the First Crusade"
Sean O 'REILLY, "Lord Clare, the politics of fear and Irelands imperial identity"
Maeve RYAN, "Perfectly demoralising?: the British empire and the trade in alcohol and firearms to Africa in the nineteenth century"
Daniel STEINBACH, "The European civilizing mission and the First World War in East Africa"
---
Back to top