2008-2009 Global Exchanges
CHS International Doctoral Workshop II
Munich, Germany
sponsored jointly with the Amerika-Institut of Ludwig-Maximilians-Universität, Munich
"Contested Narrativesin an American and Transatlantic Context" (May 28-29, 2009)
Over time interpretations of historical events acquire the status of orthodoxy. They seem true largely because they are repeated. They are transformed into common sense. Open-minded scholars working in the archives, however, often encounter materials that challenge these dominant stories. Their work invites a revision of the master narratives, even when, as occasionally occurs, the new interpretation sparks controversy. The CHS workshop invites graduate students to consider how traditional narratives become contested and how imaginative research forces us to rework the stories that we tell ourselves about the past.
This workshop allowed five NU students to meet and network with academics from several German universities, exploring vital issues of the profession in their two countries, while discussing the challenges and rewards of archival research on the basis of their pre-circulated 10-12-page papers. The participants were competitively selected by a subcommittee of the CHS Advisory Council.  Professors Michael ALLEN and Timothy BREEN accompanied the group to Munich.

The participants selected for the Munich workshops were as follows:
Bettina HESSLER--"Germans in Eighteenth-Century America: Body Perspectives on an Immigrant History";
Andrew WARNE--"Rethinking Revolution: The U.S. and Iran, 1961-1964";
Strother ROBERTS--"Contextualizing the Environmental History of Early New England within the Atlantic World";
Theresa KEELEY--"From Senator McCarthy's Darlings to Reagan's Gun-Toting Nuns: The Maryknoll Sisters' Changing Political Perspective";
James COLTRAIN--"The Entrenched Atlantic World: How the Architectural Record of St. Augustine Challenges Conceptions of Power and Identity in Early America."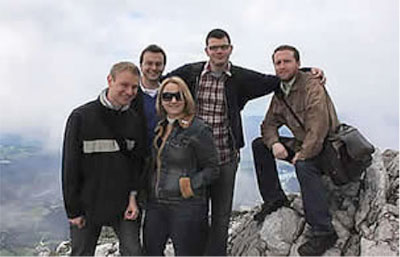 ---
CHS International Doctoral Workshop in Galway, Ireland sponsored jointly with the Moore Institute for Research in the Humanities and Social Studies, National University of Ireland Galway, Ireland
"Surprises in the Archives: The Discovery and Interpretation of Unanticipated Sources of Evidence" (November 10, 2008)
The CHS received 10 applications that were reviewed by a committee of the CHS Advisory Council. The NU participants and papers selected:
Fernando CARBAJAL--"'We Do Not Profess to Being Angels...:' The T.W.O. Youth Project, the Chicago Red Squad, and the End of the War on Poverty"
Elise LIPKOWITZ--"Correspondence Patterns and Colored Pencils: How the Giovanni Fabbroni papers transformed my argument about scientific correspondence patterns during the French Revolution and the Napoleonic Wars"
Andreana PRICHARD--"Floods, Files, and Falling in Love: Tales from Archives in Tanzania"
Marygrace TYRRELL -- "'Explore Beyond the Shore:' Researching in San Juan, Puerto Rico"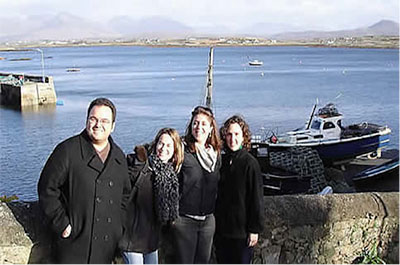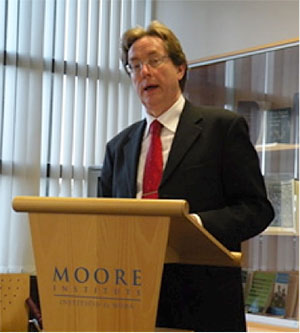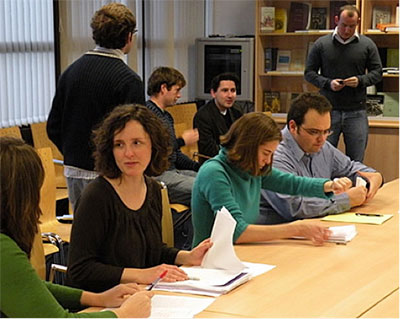 The president of the National University of Ireland, Galway welcomes workshop participants in English and Gaelic and participants prepare for discussion.