2010-2013 Events
Fall 2010
Adam Tooze (Yale University)
"From Brest-Litovsk to Versailles, 1917-1919: Making a Modern Peace" (10/12/10)
---
James Sweet (University of Wisconsin—Madison)
"'Today He Cures; Tomorrow He Kills': Domingos Alvares and the Ambiguities of Power in the Atlantic World, 1710-1750" (11/4/10)
---
Luca Codignola-Bo (Consiglio Nazionale delle Ricerche, Italia,
Istituto di Storia dell'Europa Mediterranea, Genoa, Italy)
"Merchant and Personal Networks: The Italian Peninsula and the Early United States in Revolutionary Times, 1776-1815" (11/16/10)
Winter 2011
WINTER EVENTS that are FREE and OPEN to the public
Deborah Cohen (History), Joel Mokyr (History) and Hendrik Spruyt (Political Science) with Peter Hayes (History) as moderator
"What do historians have to offer politicians?" (2/24/11)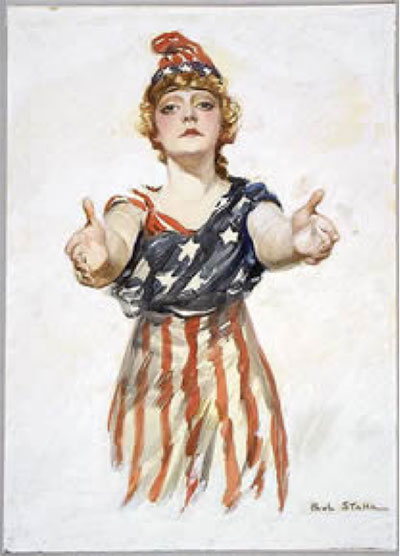 ---
Adrian Johns (University of Chicago) in connection with the University Library
"The Invention of Intellectual Property" (3/3/11)
---
Thomas C. Holt (University of Chicago)
"Reflections on Du Bois' 'Politics' of Culture" (2/9/12)
---
Housewarming reception and Open House (2/16/12)
---
Book launch reception to honor History Department authors of books published in 2010-2011. (2/28/11)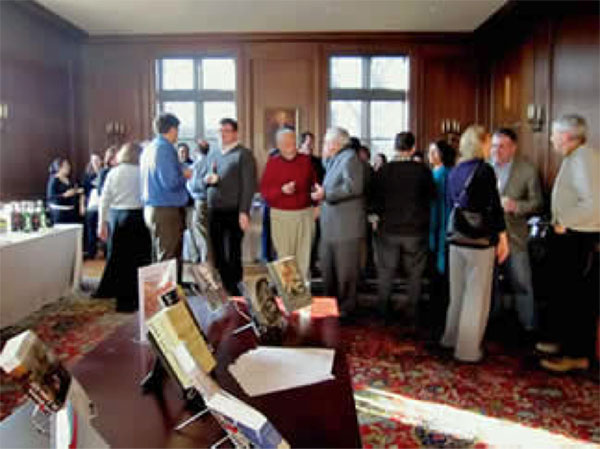 Spring 2011
Peter Hayes (NU) and Norbert Frei (University of Jena) with German Consul General Onno Hückmann as moderator
"The German Foreign Office and its Past, 1933-2010: A New Report" (4/28/11)
---
H.W. Brands (U of Texas, Austin)
"Reaching a Broader Constituency: Historians and the INTERNET"  (5/9/11)
---
Rebecca J. Scott (University of Michigan)
"Under Color of Law: Illegal Enslavement and the Diaspora of Saint-Domingue, 1794-1818" (4/7/11)
---
Laura Hein (NU)
"The Art of Bourgeois Culture in Kamakura" (5/5/11)
---
Susan Ferber (Oxford University Press)
"Everything You Ever Wanted to Know about Academic Publishing (But Were Afraid to Ask)" (5/12/11)
---
Peter C. Perdue (Yale University)
"Transnational Environmental History: Fur, Tea, and Fish in Modern China"
(5/19/11)
---
CCHS all-day CONFERENCES convened by Center graduate Fellows:
1. with keynote speaker Seth JACOBS (Boston College)—convener: Theresa Keeley
"Religious Identity and Political Conflict" (4/1/11)

2. with keynote speaker Alan TAYLOR (University of California at Davis)—convener: Andrew Wehrman
"The Pitfalls and Possibilities of Microhistory" (5/13/11)
Fall 2011
Timothy Snyder (Yale University)
"Bloodlands: Europe Between Hitler and Stalin" (9/27/11)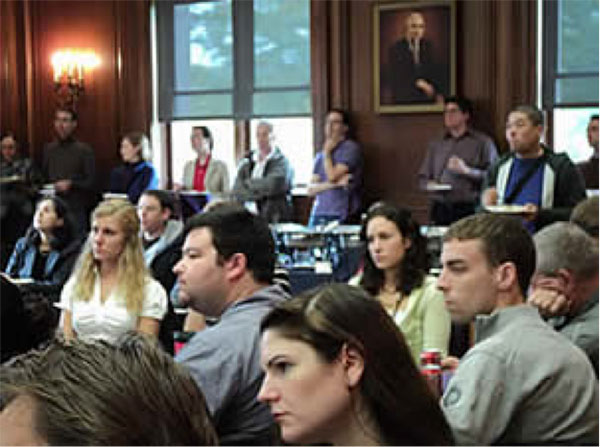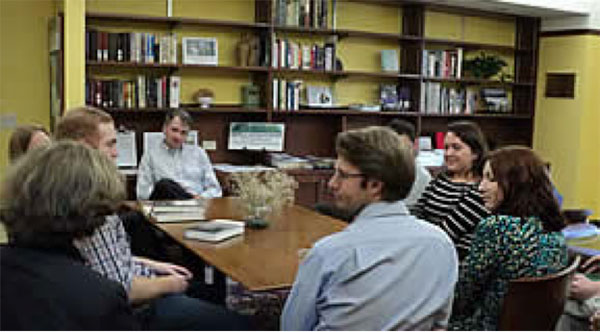 ---
CCHS International Doctoral Workshop in collaboration with Trinity College Dublin on "Violence and Social Change" in Dublin, Ireland (week of Oct. 24-29, 2011) with Professors T.H. Breen and Scott Sowerby
---
Quentin Skinner (Queen Mary Collge, University of London)
Lecture on "A Genealogy of Freedom" (11/7/11)
For Quentin Skinner lecture see Video Archive.
Winter 2012
Nicholas Canny (Director of the Moore Institute for Research in the Humanities and Social Studies at National University of Ireland, Galway and President of the Royal Irish Academy)
"Catholic or Protestant Atlantic? How Confessional Divisions Influenced Writing on the Natural History of the Atlantic World" (12/30/12)
---
Dyan Elliott (History), Carl Smith (English and History), and Robert Wallace (Classics)
"Is history fiction by another name?" (2/2/12)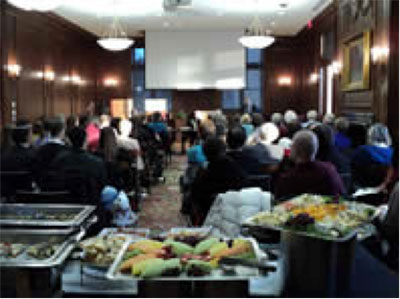 ---
Thomas C. Holt (University of Chicago)
"Reflections on Du Bois' 'Politics' of Culture" (2/9/12)
---
Anthony Grafton (Princeton University)
"Humanists with Dirty Fingers: Renaissance Correctors and the Origins of Editing" (3/5/12)
Organized jointly with the University Library. Event Webcast
---
CCHS International Doctoral Workshop in conjunction with Charles University on "The Politics of Memory" in Prague, the Czech Republic
(September 12-14, 2011) with Prof. Benjamin Frommer.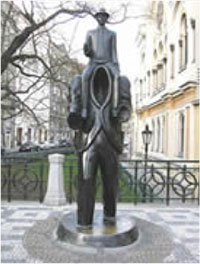 ---
CCHS International Doctoral Workshop in collaboration with Trinity College Dublin on "Violence and Social Change" in Dublin, Ireland (week of Oct. 24-29, 2011) with Professors T.H. Breen and Scott Sowerby
CCHS graduate conference convened by Peter Thilly
"Crime and the Modern World" (3/9/12)
---
CCHS International Doctoral Workshop to be held at Fundacao Getulio Vargas Center for Research and Documentation (CPDOC),
Rio de Janeiro, Brazil  (June 13-17, 2011) on "Old Debates and New Challenges in Oral History" with Profesors Brodwyn FISCHER and Kate MASUR
 
Spring 2012
Ann Stoler (New School for Social Research, NYC)
"Colony and Camp: Retracing Their Political Genealogies" (4/5/12)
---
John Dower (MIT)
"Rethinking the Cultures of War" (4/12/12)
---
Gail Hershatter (UC Santa Cruz)
"The Girl Who Burned the Banknotes: Gender, Memory, and Rural China's Collective Past" (4/26/12)
---
Edhem Eldem (Bogazici University, Istanbul, Turkey)
"An Ottoman History of Archaeology in the Long Nineteenth Century" (5/15/12)
---
CCHS International Doctoral Workshop in collaboration with the American Academy in Rome and under the auspices of the Andrew W. Mellon Foundation on "Agency, Allegiance, and Resistance" in Rome, Italy (week of May 1-5) with Professors Edward Muir and T.H. Breen.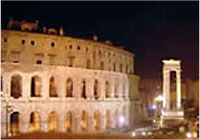 ---
Conference convened by CCHS Fellow Teri Chettiar on "Histories of the Family"
Friday, June 1
from 10 a.m. to 5 p.m.
Leopold Room (Harris Hall 108)
1881 Sheridan Rd., Evanston campus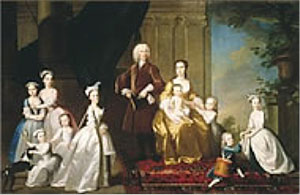 Fall 2012
William Cronon (University of Wisconsin at Madison)
"The Portage: How to Read a Landscape" (10/18/12)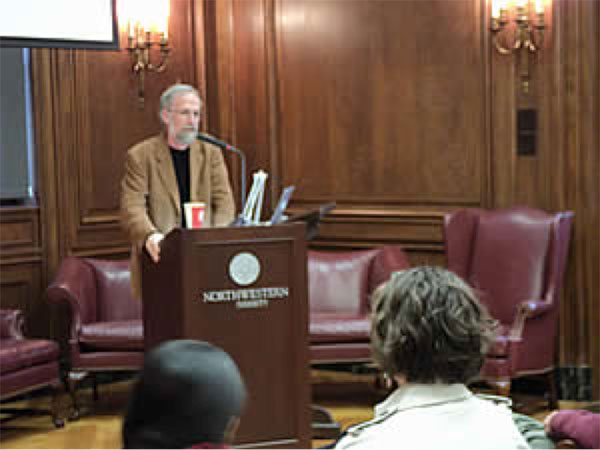 ---
Panel discussion: Sewell CHAN (deputy Op-Ed editor at The New York Times) with Lawrence Stuelpnagel (NU Medill), Deborah Cohen (NU History), and Geraldo Cadava (NU History) as moderator--"History, Journalism, and the Public Sphere" (10/29/12)
This event was co-sponsored by the Office of the Provost, Medill School of Journalism, the History Department, and the Asian American Studies Program at Northwestern University.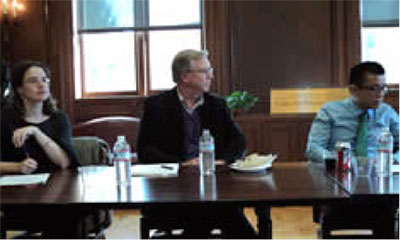 ---
Jonathon Glassman (NU)
"Race, Violence, & the Heart of Darkness: Some Lessons from African History" (11/14/12)
---
Caroline Bynum (Institute for Advanced Study)
"Is Anthropomorphism the Basis of Religion? Some Observations Suggested by Late Medieval Devotional Objects" (11/28/12)
Winter 2013
"How the Catholic Church Overcame its own Theology and Discovered that God Loves the Jews"
John Connelly (U of California Berkeley) with Garry Wills (NU)
Thursday, January 17, 2013
12:10-1:50pm--For History Dept. and invited guests
---
"History: (How) Is It Different in Other Disciplines?"
Bruce Carruthers (Sociology), Holly Clayson (Art History), Mary Dietz (Political Science) and Barbara Newman (English/Religion/Classics)
Monday, February 25
12:15 to 1:50 p.m. with catered lunch
---
For History Dept. and invited guests:
Book launch reception
Friday, March 8
4:00 to 5:30 p.m. in the Guild Lounge of Scott Hall
---
"'Dukes & Nobles Above, Scholars Below': Remembering Beijing's Old Booksellers District, 1769-1941"
Lecture on the history of the book (organized jointly with the University Library).
Christopher Reed (Ohio State University)
Monday, March 11, 2013
4 p.m. with reception to follow
--------------------------------------------------------------------------------------------------------------------------------------------------------------------------------
The undergraduate History Society
The CCHS has sponsored an undergraduate History Society, a gathering of students from across the university interested in discussion of historians' work. The last History Society event took place in March 2013, when Prof. Edward Muir discussed papal elections over pizza, after a University Library viewing of the first episode of The Borgias.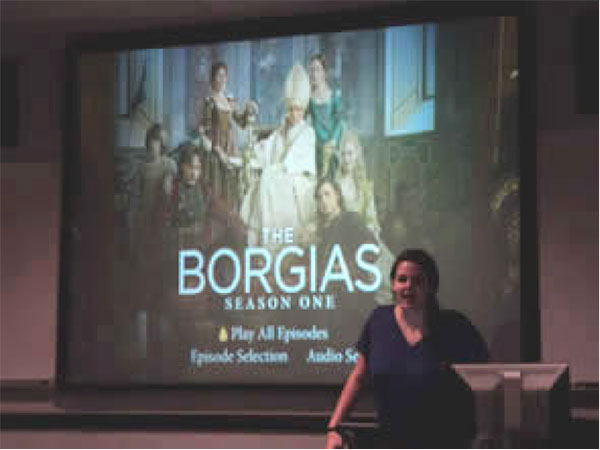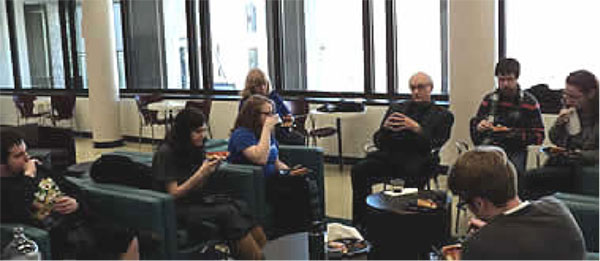 Spring 2013
Bethany Moreton (University of Georgia)
"Family Values and Market Values: A Historical Romance"
Monday, April 8, 2013
12:10pm to 1:50 p.m. (with catered lunch)
---
International doctoral workshop at Bogazici University in Istanbul, Turkey on "Modernization and Social Change," April 16-17
---
CONFERENCE convened by Center Graduate Fellow Neal Dugre
"Oceans of History: Connecting Spaces of Contest and Exchange"
May 10 from 10:30 a.m. to 5:30 p.m. (see Conferences)
---
Elliott West (University of Arkansas)
"The Greater Reconstruction: Re-thinking the American West in the 19th Century"
Monday, May 20, 2013
12:10pm to 1:50 p.m. (with catered lunch)
 
Back to top